The 5-Step Survival Guide To Getting Over A Break Up
Those first steps to getting over it.
Parts 1 - 3
Step 1: Getting to Grips with the Situation

After break-ups, many of us exhaust ourselves with thoughts about what went wrong and what you can do to get him back. Before you do anything else you must accept your current situation. This former love interest isn't coming back – no matter how much you want them to – it's over and time to move on. Why would you want them back anyway after all of the pain and upset they've caused you.
After the short period of denial and self-hate, you must then accept your current vulnerability. If everything on television makes you cry then you cry away…as long as it's making you feel better! Sob away at just how bad Laurence Llwellyn-Bowen has made someone's living room. Howl away at Neighbours and Hollyoaks…even Poor Channel 5 soaps can be acceptable if you are really devastated.
Just draw the line at TV Commercials…your case will be worse than expected if you start crying at a Burger King ad!
You'll find that eventually after having cried yourself to sleep and woken up crying. And had several crying fits in the school toilets, you'll have sobbed so much that your tear ducts will have run out of tears .
The time it takes to get to this stage varies from person to person. It can be days or even weeks for some people. Assuming you have got this far, give your self a day or two to let you red raw puffy eyes calm down and it'll be time for step 2.
Step 2: Take Time Out To Be Nice to Yourself
Don't take the rap for your relationship split. Beating yourself up over this won't solve anything. Instead, you may as well pamper yourself! I know that won't exactly solve much either but it will make you a damn sight happier! Get a brand new image…but don't go overboard - We don't want to become a member of a "Drag Queen" Society.
Get a new hairdo, but instead of your mum's mobile hairdresser coming round to fix you up, splash out and go to a hair salon. Not only will it make you feel better by getting a new image but it will also get you out of the house and back into normal society i.e. having to talk to humans! Go for the full works. That way you'll step out of the salon looking like a star. When your ex takes one look at your image they'll be regretting what they've done and they'll also have the torture of watching other people ogle over you!
There are loads of other things that'll make you feel better as well. Like going to have a massage. That must be the most relaxing treatment you can have. Not only that but you'll be so relaxed you'll completely forget about all your worries. Or if you can't afford a massage get a mate to practice on you – but make sure they know roughly what theyre doing, or it might not be that relaxing!!
Another idea would be to raid your local video store and devote a whole night of watching your favourite films. It doesn't matter if they're Romantic Comedies, so you can cry your heart out at the end, or Violent Action films, so you can pretend your killing your ex, so long as its therapeutic, its alright!
If being nice to yourself doesn't work, go directly into denial.
Step 3: Go Let It Out
Not everyone can handle the end of a relationship as quickly as others can, especially if the relationship was a very special one. For some of us, we may feel that we are not progressing through the split at all. But don't worry! If this is the case then it's just time to take some drastic actions.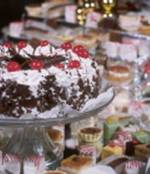 Take out your aggression on something – nothing breakable though! Bang a drum or beat up your pillow. Take up a sport and use your aggression on that, just don't hurt anybody.
Or resort to comfort food – also known as bingeing. Many people when trying to get over a break-up trauma consume endless amounts of ice cream and bars of chocolate. When doing this just let all of your emotions run free. After a few hours of crying you might soon decide that your endless tears are ruining the chocolate/ice-cream that you're eating.
If all of this fails, consider retreating to your bedroom for several days' rest. That's right folks, if you really are that bad then try and sleep it out! But if you are going to retreat to your bedroom and spend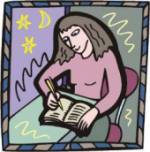 time alone, don't dwell on the past and feel sorry for yourself. Use this time to plan what you want to do next. Think of the next victim you want to chase after. Write a list of the things that you feel would make you happier. Change your lifestyle so you are happy and independent.
Be a new you!
When you have battled with your emotions then turn to Step 4.
If you want to tell us your dumping stories then get in the forums or e-mail editor@pupiline.net.
Check Out
Click to Read:
- Vick