What To Do When You've Been Dumped?
You've read our guide on how to survive a relationship break-up, laughed at the corniest dumping lines and planned your revenge on your ex. But what else can you do to fill those few extra lonely gaps and to help you cheer up (or grieve) over that ex of yours. Well here I've compiled a list of songs I listened to so I could cry away and get it out of my system. I've also included a list of the best films that I found helped when getting over a dumping disaster. There's a few films depending on what mood you're in, miserable and needing cheering up, or feeling sorry for yourself and want to cry. So I hope these Top Ten Lists help you through your break-up, 'cos they certainly did for me!
Ten Tunes To Cry Away To
Parachutes by Coldplay – yep the entire Coldplay Album is amazingly good but will get your tears forming again.

That's All Changed Forever by Embrace – a real tearjerker! The lyrics say it all.
Everybody Hurts by REM – an obvious choice but you will be hurting.
Fade Into You by Mazzy Star – depressing but will help you through your unstable period.
End Of A Century by Blur – the title speaks for itself!
Velvet Morning by The Verve – a beautiful song that will make you want to cry.
Fear and Love by Morcheeba – the song makes sense to us all!
Unfinished Sympathy by Massive Attack – you'll feel like sending him a tape with this song on it. The lyrics are very true.
Tijuana Lady by Gomez – a relaxing and beautiful song.
Fake Plastic Trees by Radiohead – it will be depressing but why shouldn't it!? We're all allowed to get a little depressed once in a while!…
So those are the songs I found helped me through my lonely times of a break-up. Here are the films I think would be a good start to recovering…
Top Films To Watch Whatever Your Mood

The Real Tearjerkers of the Bunch:
Romeo and Juliet
Ghost
Forrest Gump
…Yes indeed, you will be able to cry your heart out with these films. If that's what you feel like doing then you go for it girl!
For A Bit Of Everything:
Stand By Me
Something About Mary
…These two films will make you laugh a lot; they may also make you cry.
The Damn Right Funny Films: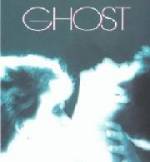 …If your sick of crying and moping about then these films will be so funny that they'll make you...er…cry! Maybe you'll have to control your laughter!

The all-time Classics:
…They're funny, sad, action-packed. These films are everything and the best thing is everybody likes them. Get your mates round to watch them, or watch them alone and reminisce about the times you watched them as a kid!
If you've got your faves to listen and watch or want to tell us your dumping stories then get in the forums or e-mail editor@pupiline.net.
Check Out
Click to Read:
- Vick