My First Date
In my opinion, 'first dates' must be one of the most nerve racking experience we ever have to undertake! What if they don't like me? What if I do something stupid? So many questions make you even more nervous, and consequently more likely to trip over, or spill your drink.
My first date with my current boyfriend was at the end of July last year. I got out of my Mum's car, late as usual, only to find our meeting place was completely deserted. At least I had some time to try and calm my nerves. In an attempt to look cool, and to still my shaking knees, I sat down on a bench, only to jump straight back up again as last nights rain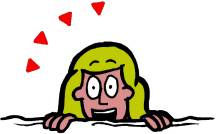 seeped into my trousers. Glancing round to check no one was available to see the wet patch on my bum, I grabbed my coat and fled into the toilets of the nearby cinema to survey the damage. Fortunately, the water dried quickly, so I went back outside, cautiously avoiding the benches this time.
Finally he arrived, unexpectedly bringing a huge bunch of mates with him. As I didn't know him particularly well myself, a whole gang of extra onlookers didn't make me feel any more confident. We had been introduced via two other friends, neither of which were present, and even though David and I had talked quite a bit before, I felt like I knew no one. It was his best friend that did most of the talking; David was being as shy as I was, the only thing he managed to say was 'wow you're so short in trainers'. After doing the typical girlie 'looking sideways'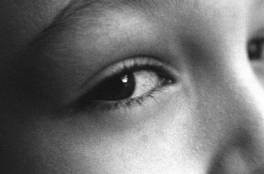 trick, I decided he was definitely gorgeous, and felt even more butterflies accumulating in my stomach. I knew he was interested in me because his mates kept making obviously hints, but I didn't want to think about that yet.
We walked into town to get some lunch, away from the other cinema because no one had enough money to see a film there anyway. I knew I wouldn't be able to eat anything, so I told David that I had only just got up and had breakfast so I wasn't hungry. David's sister was really outgoing, and persuaded me to go to the toilets with her, while the lads and the two other girls were finishing their lunch. She chatted to me about David, explaining that he was usually shy at first, and complimented me on my hair, even though I thought I looked awful.
After a bit of a debate, we decided to see Mission Impossible 2. David offered to pay for me with the free tickets he'd been given for his birthday that morning, but I said no because I didn't feel right letting him pay.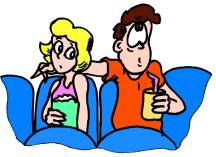 When the film started I finally began to relax, as did David, and we spoke a little more than just a couple of words. Without realising, I had let my fingers rest on the cup-holder at the end of the armrest, and noticed David's hand moving towards them. Determined to have a little fun, I let him get closer, concentrating on the film, until he was close enough to touch. I moved my fingers slightly, and he took his hand away, embarrassed that I had caught him. I put my hand back, and waited for him to start getting closer again. This time our fingers touched, and I felt a buzz as he took my hand and pulled me towards him.
"Will you go out with me?" he whispered.
I waited, thinking. I knew he liked me because one of our friends had been forwarding me messages David had written about me. He seemed like a decent bloke, so what had I got to lose?
"Yes," I replied, and once again he gently wrapped his arm round my waist and pulled me closer still to kiss me.
Overall, our first date couldn't have been that bad, because we're still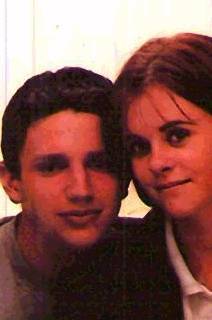 together.
My advice to anyone soon to experience the fear of 'first dates' is don't worry as much as I did, especially if you have already been told they are interested. Think about things logically, they wouldn't have asked you out on a date if they had no intention of taking things further. Do your best to look good, but don't over do it. Don't be afraid to flirt and have a bit of fun, even if things don't work out. I know it's old, but be yourself, because you won't be very successful if you don't!
Sarah :o)