Coping with...Girlfriends
Every lad will agree that girls are far too complicated, but we know you just can't live without us.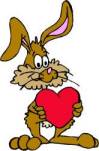 The girlies here at Pupiline have come up with an explanation of why we are how we are, and how to deal with it to keep yourselves out of trouble ;o)
Shopping…
Why the obsession with shopping I hear you say! Well it's hard to explain. Girls are made to love shopping; it's something you can do anything about so don't bother. If you don't fancy a trip down town, stay away on a Saturday afternoon. We don't expect you to be ecstatic about our new clothes when we get back either, but a little compliment now and then would be nice.
Football…
If you do manage to find a girlie that does like footie, then think yourself lucky; because most girls would much rather tidy their bedroom than watch Man UTD on Match of the Day. Don't bore your girlfriend by making her watch football, or if she volunteers make sure you give her lots of attention during half time to make up for a wasted day of shopping!
Why do girls take ages to get ready?!
Most girls feel really insecure about their appearance, so the hours we take getting ready are usually spent in front of the mirror thinking 'yuk'. You can prevent your girlfriend from wasting precious partying time by making sure she knows you think she's gorgeous, whatever she's wearing, and meaning it.
Liking soppy movies like Titanic…
Girls like romance movies because they like the feeling of being loved. Another reason is because the romance movies contain the most gorgeous actors usually..hehe!
ARGH! Hormones!
Girl's bodies can be more complicated than lad's at times, and we really can't help our crazy mood swings. Girls can be bitchy, wild, normal or downright moody. Whatever we say when we're in a weird mood, we still love ya, so don't take a nasty comment too seriously.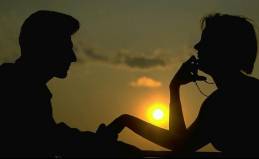 Hopefully this will help you survive in the crazy world of girlfriends, but to get things completely right, ask her how she's feeling from time to time..she'll appreciate it :o)
Click to Read:
Guide to Getting Over Being Dumped – Includes 2 part - 5 step guide on what to do, top ten's of music and films to listen and watch, corny break-up lines and annoying your ex.
Sarah :o)