Take you mind off being dumped…
Unfortunately, all good things come to an end, and relationships are often one of them. You probably won't enter into a relationship that will last forever until you're older, so let us help you take you're mind off being dumped, and get ready to do some serious flirting!
Step 1: Feeling sorry for yourself.
You're allowed to feel just a little bit sorry for yourself, so have one day playing soppy music, and indulging yourself with chocolate and a nice hot bath. See our list of songs to play when you've been dumped for some ideas.
Step 2: Build up your confidence.
Being dumped really knocks the confidence out of you, so do something that makes you feel good.
Lads: Get down the park for a game of footie with you're mates. Do you're best to win the game, because you'll feel on top of the world and will soon forget you've just broken up with someone that was the girl of your dreams.
Girlies: Shopping is the answer! Ring your best mate, and persuade her to come into town with you. Drag her round all the shops, hunting down the best clothes bargains, and cute accessories. Every girl knows there's no boy out there that can be better than shopping… is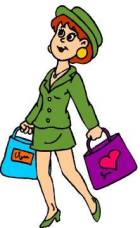 there?
Step 3: Get out and enjoy yourself.
Being out with your friends is sure to make you feel loved again, so arrange a cool night out and have a laugh together.
Step 4: FLIRT ALERT!
Ok, so you've got your confidence back, you've had a great time messing around with your mates, but you're on the look out for someone special again. You're free and single so make the most of it! You can flirt to your hearts content with whoever and whenever you want. Try out some new flirty looks, corny chat up lines and general light hearted flirtiness with someone that catches your eye.
Step 5: Starting again
When you find someone you really like, don't be afraid to ask him or her out just because you were dumped the last time. Get to know them a bit, let them trust you and you'll be well on your way to success.
Click to Read:
Guide to Getting Over Being Dumped – Includes 2 part - 5 step guide on what to do, top ten's of music and films to listen and watch, corny break-up lines and annoying your ex.
Sarah :o)