Dating & Dumping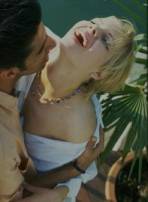 Making, forming, going through and getting over relationships is one of the biggest tests in life. How can you tell if somone like you or not? How do you cope with your boyfriend or girlfriend when you're going out with them? How to do go through meeting their parents? How do you make sure those dates are perfect? How to do you get over being dumped?
We don't have all the answers but as always we're gonna have our say on the world of Dating & Dumping
Click to Read:
Guide to Getting Over Being Dumped – Includes 2 part - 5 step guide on what to do, top ten's of music and films to listen and watch, corny break-up lines and annoying your ex.