How To Plan The Best BBQ Party In The World…Ever!

So the BBQ Party is tomorrow night. Everyone is invited and it looks as though it could be an exciting event. All of us girlies would have decided what to wear at least a week in advance – making sure nobody else will turn out in the same togs. All you guys have cleverly matched your after shave with your deodorant and shower gel to make you an instant lustful attraction. And hopefully we all might have practised some half-decent chat up lines! But hang on a second…What if it is your party? Shouldn't you be more worried about what the hell you are going to feed these people, what music would be best for this type of party and what you should be drinking? Well if it is your party and you haven't thought about the most important factors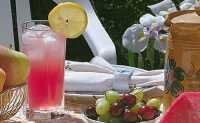 yet then fear not. Help is at hand with our Pupiline Guide. Don't you dare think that it would be acceptable to get your parents to grill a few burgers before locking them in the cellar for the night before your friends come round. And never think that a few bottles of fizzy drink will keep everyone happy. Oh no! You want to make this the most memorable BBQ Party of all time. So here we bring you our guide to having The Best BBQ Party in the World Ever! Follow this step-by-step plan and expect to have the most successful, sizzling and scintillating time!
STEP ONE: FOOD GLORIOUS FOOD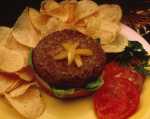 To make the food part a bit more memorable for your guests don't just cook a few dodgy burgers on the barbey, really go to town with the whole thing. The best thing is you don't have to spend hours slaving away to create good food….
Go dippy with some dips – Dips are a great starter to keep everyone's gob shut while you're cooking the meat (or the vegetarian equivalent). You can buy all different flavoured dips to suit everybody's taste from any supermarket. And the best thing is, they're not too pricey. Then all you have to do is chop up some vegetables so people have something to stick in the dips and munch away at - simple!
Make the salads saucier – Salad is the quickest and easiest thing to use to accompany your main course (ie. Your meat). As well as making a plain garden salad, prepare other salads that will be both interesting as well as filling! Pasta salad has indeed got to be the simplest as well as the easiest thing to make ever. All you have to do is cook a big vat of pasta and then stick it in the fridge until it is nicely chilled. Then mix with Mayo and all salad (Not sliced tomatoes…err gooey!). When it is mixed in well stick the bowl back in the fridge until you're ready to serve it. How easy is that? Other variations would be Boiled Potato salad, French salad or even Herb salad.
Some more sizzling side dishes – These extra side dishes won't take long either. A big bowl of oven chips should keep the boys happy, or if you want to be slightly different buy potato wedges. They can also be oven cooked and will add a bit of variety. Buy French bread and bake it in the oven for a few minutes. Or try Garlic bread if you don't mind your breath stinking! As well as side dishes make sure you have all of the sauces people like on their food (ie. Tommy K!)
What's on the barbey, bouncer? – Always make sure you have enough food. Leftovers are not a problem. You can just have BBQ sandwiches for your lunch next week – wicked! You can cook your usual sausages and burgers if your not feeling too confident on the ol' barbey! Just make sure you've got plenty of burger buns and hot dog rolls to go about. There is nothing worse than going to a BBQ party and having to eat burgers bun-less! However, if you do want to make some memorable food and you're feeling adventurous then cook up some kebabs. Chop up sausages, chicken, pork, and even beef. Then slide the meat on to skewers with different coloured peppers in between. Grill on the barbey until ready. The different meat should keep everyone happy and barbecued peppers taste delicious! Don't forget to have lots of vegetarian food prepared as well. There are now loads of variations on veggie burgers and sausages, Find out how many people are veggie before the party or it could become quite embarrassing if you're trying to throw the best BBQ party ever!
Desserts to Die for! – If you think anyone will have any room after all of that grub then prepare some desserts. Top tip would be not to do too much, as the chances are most people might be a little stuffed! Simple things like chocolate gateaux are a good idea. All you have to do is buy it and keep it chilled. Ice cream and jelly is another fave. Just keep it simple, as you don't want to spend too much time and money over it! Whatever you prepare for dessert make sure there are plenty of toppings for people to add to their food. Sauces, sprinkles, cream and ice cream…yummy!
For more ideas visit
www.barbequerecipe.com/default.asp
- Vick