Being Positive...
A long time ago I used to find it very very difficult to see anything positive in my life, I thought I had no friends, that no-one was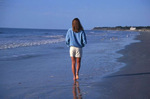 interested in my life, or in me in general; which made me a very unhappy person, and not a nice person to be around at all!
This was in the period after I had my problems at school, and before I went to my new school - I felt like I didn't really belong anywhere.
When I started my new school I decided that I had to take the initiative; I had to bury my fears and just get on with making friends and trying to be positive.
The first day was really scary, but thankfully all the people in my form were great and made me feel welcome.
It could have been easy for me to think everyone was trying to be nice because they felt sorry for me; but I had to fight those feelings, and think positively and show interest in others when they showed an interest in me.
It was strange to begin with because i'd get into a situation where i'd expect to get the piss taken out of me, and it didn't happen, so I gradually got used to *normal* school life again, which gave me more confidence and I genuinely began to believe in myself, which was nice ;)
I have found that something as simple as your state of mind can make so much difference to every aspect of your life. Pursuading yourself to be confident inside and training your mind to accept compliments or think positively can make things so much easier and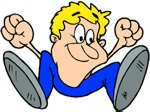 happier for you.
If i'd decided not to try and be positive i'm very sure that things would have turned out completely different. It did take quite a bit of courage on my part, but I had to do something, and luckily it worked!
For more detailed info you can take a look at the Top 10 Tips for Assertiveness here
Also in Being Positive...
Check out the Being Positive links page for useful sites and agencies...
Being Positive Homepage
Building Self-Esteem
Oli's Story
Top 10 Tips to Assertiveness
Thinking Positive
Confidence Building
oli