Self Esteem and how you do it!!
Put simply, your self-esteem is how well you think about yourself compared to other people. Low self-esteem means that you think you are not a valuable person, and that everyone else is better than you. It can also be a symptom of depression.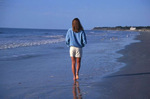 Some signs of low self esteem are:
Feeling 'not good enough' - even if you are
Decreased confidence
Putting yourself down all the time
Being too scared to try new things
Making no effort because you expect to mess things up
Losing your temper
Picking fights
Worrying about 'getting even'
Blaming others for your problems
Constantly bickering about petty issues
Now, the next part of this article is going to sound like something from an American self-help manual teaching you how to love yourself, but I can promise you, it does work. If you don't believe me, take a look at my story here.
The first step to building your self-esteem is to want to do it. Don't just do it because you feel you have to; you must really and truely want to make a change to yourself - celebrate your achievements, how ever small you think that they are, if it is something you have done and acheived make a thing of it, as it will make you feel better!
Also, try being nice, not only to others, but also to yourself. If you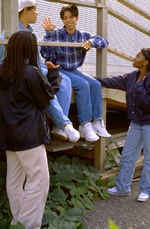 make a mistake, do something wrong, or something doesn't go particularly well, then do not worry - part of being alive is making mistakes, and you will learn lots from them.
Try and concentrate on the things that you are good at and are talented in, don't try and do things (or say things) just because you feel you have to.
If you feel you are worried, sad or upset about something, and its getting you down, please take a look at our professional links page and try contacting one of those agencies. Its never worth worrying about things, there will always be someone out there for you to talk to. Don't also forget you can also talk about these things in the pupiline forums. (dont forget you need to register!)
In all self-esteem is a complicated thing, but with a bit of faith in yourself, and some persistance you can become a happy and positive person!
oli