Food, Glorious Food
Welcome to the Pupiline Food Section. At the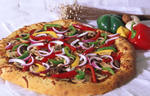 moment everybody and everything is going mad about health, health, and health. So rather than to change the subject and give you guys a break we thought we would highlight the healthy eating aspect and make you absolutely sick and tired of the thought of being healthy!
Health has become more important than
ever before. What with celebs constantly raving about how healthy they are and with the media going on about how unfit we, the general public, are gradually becoming, it seems like everybody has signed up to their local gym and going diet crazy.
However, not all of us seem to be getting it quite right. With more people becoming health conscious it seems that more people are also beginning to develop eating disorders or starting to skip meals and so fourth.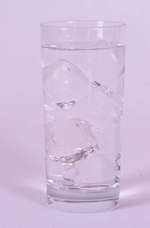 To help you along with this healthy new life style, we bring you loads of articles that are simply jam packed with facts about all different aspects of our health. We've covered everything from fad diets to eating disorders; from tips on healthy eating to tips on drinking water and eating fruit and veg. We have articles to cater for the vegetarian out there, or even if you're curious as to what a vegetarian diet is exactly. And to top it off we have articles to remind you how important (and how good) breakfast is, with a run down on all of the breakfast cereal characters that have appeared on our cereal boxes over the years! Plus much, much more…Sounds like we've got quite a lot to go through, so we better start right at the top:
Click here to Read:
Go to our links page and look at other fascinating sites about the wonderful world of food.
- Vick