Its a Miracle...
Yes folks, after falling into a Sleeping-Beautyesqe slumber for several months and being rescued by a team of hobbits from LOTR*, our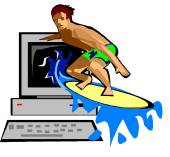 fantabulous Editor, Film Guru and Office Humourist ChrisM has made a welcome return to pupiline, even though he *never* really left.
You can take a look at his latest film handi-work over in the film section in cool stuff and if we can continue our weekend-working habits, even though it isn't summer there should be some more things coming from our content tapping keyboards quite regularly. Check back in the weekend (usually Saturday evenings) to see what's been updated :)
As normal, if you have any suggestions, particularly to do with our bumper summer update, then click here and fill in the box.
If you are a user of My Pupiline and want to keep up-to-date with

all our goings on via our email update system (no-spam-guaranteed) then all you have to do is:
Log in
Click on the 'Options' Tab
Select 'Yes' from the 'Would you like to receive Mailings from Pupiline:' option
This will allow you to recieve our updates on new site content, competitions and other exciting things when they happen
On the ipupiline front, we are still beavering away creating new stuff, and have some things in the pupiline pipeline that are making us all rather excited, as usual we'll keep you up-to-date when it all goes down!
Hope you all had a rather good Valentines Day, I had a fantastic time, including a candle-lit, flower strewn and generally lovely evening courtesy of, and with, my lovely Girlfriend (xXx), i'm a rather lucky guy!
Post your thoughts, rants and comments in the 'Post Valentines Day Comments' forum in 'Anything'; and also get Registered
I'd like to give my next homepage update a 'theme' of somekind, so if you have any ideas, email me or post here
Have a good one,
*for literalists, this did not really happen