An Interview with...Ipswich Town manager George Burley
Town fans, Sarah and Oli, have been down to get the latest from the top man at Portman Road for pupiline.
How do you feel this season is going so far?
Basically, as Iíve said in the press lately, so far so good. Weíve played 10 games, and to be fair the players have adapted very well to the Premiership. Itís great to have capacity crowds every week, and travelling away there is a great atmosphere. Weíve been to some of the finest grounds in the country, and the football has been of a top standard. Weíre really enjoying it. A lot of people tipped us for relegation this year, but weíve played against the top three teams of last season and done very well. Draws with Man Utd and Arsenal, and a win against Leeds, gave us a lot of confidence to compete in the Premiership. Itís only the start of the season, weíre not anywhere near half way yet and we still have a lot that needs to be done.
What went through your mind when you knew we had to go through the playoffs again?
When we were in the First Division our aim was to get promoted. You try to finish first or second which we got close to on three or four occasions, but on the last day of the season we missed out, but the playoffs were another chance to get promoted.
At Wembley you were by far the most enthusiastic person on the bench Ė do you wish you were still out there playing?
I think with this itís a progression, football has always been my life, I came to Ipswich when I was 15. As a youngster I always wanted to be a professional footballer, I played school boy international so I donít think you can ever beat playing, but in all sports you canít play forever, and thereís some point where youíve got to give up because you get too old basically! I think playing is the best, I still enjoy joining in like I did this morning! But as I say, itís one of those things you canít do anything about. Honestly I really enjoy the job Iím doing, being a manager is something I wouldnít swap for anything Ė for any walk of life or profession. Being the manager you have a lot of responsibility, you have to manage your players, your coaching staff, results, and really the whole of Ipswich as far as people supporting it go. Itís a lot of pressure and responsibility there, but I really enjoy the job. Ipswich has always been my club, from when I was very young and when I started playing professional football, and it was always the club I wanted to come back to to become manager, so itís really a dream come true and I really love it. It's excellent when youíre winning but when you miss out and lose youíve got to take it on the chin and not get too downhearted because players look at you for the support. At times weíve been so close and missed out and people say Ďoh you wonít do it againí because once you miss out youíll have to sell players, which we had to, but itís a test of character. We stood up and showed that we had tremendous spirit at the club to actually get promoted.
What do the fans mean to you and your players?

At the end of the day itís a spectator sport, and the team has to play well to pull up the numbers. Five and a half years ago the average crowd was 12, 12 and a half thousand, last season it was 18 and a half, and this season unfortunately we had to turn 9 thousand people away for season tickets because the stadium is full. So far so good, itís been good for the fans too, because thereís been so many excellent games. We need a good follow up from the fans because the players respond to it. If they get a great backing they get pushed on and if they think theyíre doing well it helps tremendously. It has an adverse effect as well I think, if things are not going well and the fanís are booing that can bring out the worst in the players so the fans are very important.
The questions on every Town fans lips is ĎWhat would you say if you were offered the England job?í
No! Mainly because Iím Scottish. I really think the England job is for an

English guy. I know people say it shouldnít matter, but I think the Scotland job is for someone Scottish. When you look at all the teams that have won the World Cup, the managers are of their respective nationalities, and they can actually get the best out of the players, so I think the England job is for an English man. Iím friends with Craig Brown and I think heís doing a great job with the Scottish international team but at the moment Iíd say no to either of the jobs. Thereís so much to be done at Ipswich and Iím really enjoying it, and Iíve got a lot of ambition to do more. Iíve always wanted, for the players the fans and myself, to get to the Premiership, and now weíre there I want to stay in the Premiership next year, and the year after and at some point push into Europe! People in Ipswich would take that very seriously, but Iím sure people outside of Ipswich might see that as unachievable, but weíre determined to try and do it. Itís not gonna be easy but people said weíre going to be relegated this year and once we prove them wrong it should show that we can push to those heights.
What did you enjoy most Ė winning the FA cup as a player, or getting Ipswich promoted?
Iíve got to say itís probably getting Ipswich promoted. The highlight of my playing days was the FA Cup but there was so much at stake for the whole of Ipswich at that one match at Wembley. Winning the playoffs was in another league Ė another stage Ė so thatís going to affect the whole of the following season. The FA cup didnít, whereas everybody in Ipswich was going to be affected, people wanted so much to get into the Premiership, and it was 5 years hard work to take them back. Iíll never forget it, for me as a manager, it was something I really wanted to do because I hadnít got promoted before and it was something I felt that I wanted to do for a football club.
What about new players? Is there anyone youíve got your eye on?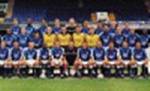 New players are a continual thing, as I said, over the past few years weíve had to sell one or two, but it was nice this season not to have to sell anyone. Weíre always looking for new players, and looking to strengthen and thatís what we want to do, especially in the Premiership where the finances are much stronger, so we will continue to do that. I donít know when or where or who but we will continue looking. Choosing them is not willy-nilly; youíre building a team. Clearly you donít just pick players, youíve got to use your own judgement to get the right type of player, someone thatís going to fit in your system, and someone that has the attributes youíre looking for. Weíve got some very good scouts, here and abroad, so we trying to get the right people.
And finally, whatís your prediction for the match against Middlesborough on Saturday?
Well, hopefully, we can win! You have to look at the strength of the squad, and the players Middlesborough have got. Some of their players are going to be very dangerous, but, at the moment, I have to give credit to our players because they get into the game and set the standards high, but itís not going to be easy.

http://www.itfc.co.uk
Sarah :o)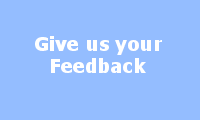 Isle of Man murders
Man attacked in Oldham
BT admits Pop Idol problems
Scotland nuclear blockade
Leeds murder trial on hold