Big in Falkirk
If you live in the Falkirk area and are looking for something to do on the 26th or 27th of May, why not come to Callendar Park to join in with Scotland's National Streets Arts Festival 2001.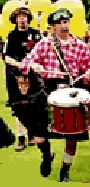 This is a weekend of fun for all the family with everything from street performers to a firework display, including a funfair. The festival starts at noon on the 26th with the British Waterways parade celebrating the re-opening of the Forth and Clyde Canal. Through the day, Central FM will have a road show on in
the park complete with competitions. There is going to be a treasure trail and 'luminarium', a structure full of ever changing shape and colour running all weekend. There will also be a number of other events running throughout the day in the park. The day reaches the first of the main highlight at 9:45 p.m., this is a show called 'Flux' which is a procession of the elements using fire, water, earth and pyrotechnics. This will be followed by a fireworks display by French Company Groupe F who did the firew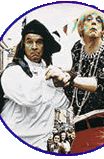 orks from the Eiffel Tower for the millennium.
Sunday kicks off at noon with some of the same events as Saturday, but there will be Latin and salsa dancing and a range of music from electric classical to Sinatra. Remember these are only a few of the events.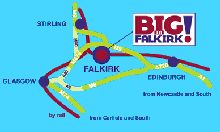 Other events will include a French Street Market, the usual attractions in the park and of course the house with it's working Georgian kitchen.
If you want to know more you can either surf to http://www.biginfalkirk.com
Or phone 0141 5531937
-Blair