Protest... Demonstrating Without Getting into Trouble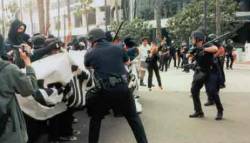 It's May Day again or there's a Reclaim Streets march on, so it's time to get dressed and go and throw some bricks...well not quite. Before you do just have a quick read of this article, as it might help you enjoy your day out and make you not regret it when you're looking for a job later on.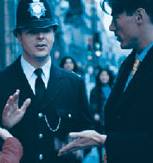 The key thing to remember here is that the same laws apply to people taking part in a protest as any other area of life. Just because a policeman is standing guarding a summit conference, doesn't mean if you chuck a brick at him you won't be guilty of a criminal offence. Criminal damage, theft, assault etc., remains crimes no matter how good the cause.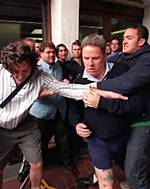 If you want to go on or organise a demo, feel free, but they are controlled by Public Order laws and organisers must tell the police where and when the march will be. If they believe the march may seriously disrupt the community, the police may be able to get a banning order. This is has been seen recently during the various riots around the UK in places like Oldham, Burnley and Bradford.
Also watch out for disrupting people going about their lawful business or trespassing on other peoples property, say if you go on an anti-hunt demo. It is an offence to trespass on private land in order to intimidate or disrupt etc...
We've also seen, at the May Day and G8 summit protests, trouble kicking off, even though the protests were supposed to be peaceful. This is generally due to people using the protests to highlight different causes and protesting for different reasons and having a different agenda on how to do it. It's fine to go on these protests if you wanna remain peaceful but don't be surprised if you're dispersed by police or criticised by the authorities or the media because some embarrassing student has put a chair through a McDonald's window.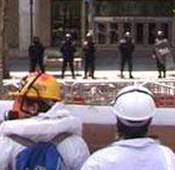 However the good news is that this is a free country, so if you are relatively cool about what you do on a demo it is usually a great day out. You are unlikely to get mowed down by a water cannon and you may meet loads of new friends.
Just remember if the aggro starts, best leave that to the people who want to have a night in the cells.
The above applies to the political process in the United Kingdom and follows the laws of the UK.
- The Pupiline Team