Coping with... Spots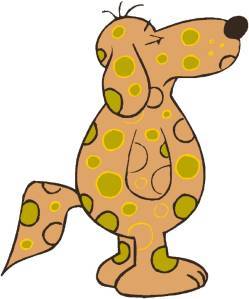 Unfortunately, as teenagers we will all suffer from the ocasional zit, at some point during puberty. Some people are lucky and get away with hardly any, but others lives are made a misery by constant acne.
Spots are mainly caused by dirt and dead skin cells clogging your pores. By keeping your skin fresh and clean, you can prevent some of this build up. They can also develop when the horm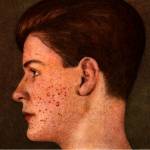 one balance in your body is disturbed, which is why everyone experiences spots during puberty.
There are loads of products available that can help get rid of the nasty bits and pieces that cause spots, but some are better than others.
Here's our tips on products and practice for gorgeous skin....
Squeezing your spots, or even touching them is a very bad idea, because this spreads spot causing bacteria even further.



An exfoliating face wash will remove your dead cells and expose a fresh layer of skin underneath. You can get them from places like Boots and Superdrug, quite cheaply and from a range of different manufacturers in lots of interesting flavours.



Best Buy: Clearasil Exfoliating Facewash (£4.99)
This can be used daily, unlike some other exfoliators that are only recommended for use once or twice a week.

Spots need to be dryed out to get rid of them. You can get creams to do this, but the most effective way is to use witch hazel or even a small blob of toothpaste (watch out because toothpaste will sting!). Don't use this method if you have naturally dry skin.



Best Buy: Witch Doctor Gel (£2-3)
Usually used on insect bites but works really well on problem skin too! The witch hazel will dry the spots out, as well as soothing your skin.

Don't use moisturisers unless you have really dry skin. The oil will only add to your skin problems.



Use an astringent to remove dirt and oil from your skin to keep you feeling fresher for longer. You can also buy pads that are soaked in astringent which are handy for when you are on the go.





Best Buy: Oxy Pads (£4-5)
The pads come in a handy little pot, so you can take them on holiday or carry them round in you bag to keep your skin clean all day.




Girlies: Foundation and powder will clog your pores, so only use a little, and make sure you take your makeup off at night to prevent you skin looking dull.



Eat lots of fruit and vegetables. This will give you lots of vitamins and minerals which will help you look gorgeous.
For more info on how to look after your skin, take a peek at http://www.myskinmd.com/
Sarah :o)