The Retro Files Vol 1: Bros
"We could be dismissed as three good looking haircuts and I'm sure we frequently are. But when you can sing, dance and play as well as we can and you're still this side of 21, who cares anyway?" - Matt Goss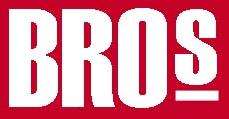 A long time ago in 1988, when Boyzone and Take That were mere rugrats, Bros ruled the airwaves as the king of boy-bands.
Fronted by the o-so-smooth brothers Luke and Matt Goss, and with the not-so-hunksome Craig Logan on bass, they produced a string of memorable pop anthems - as well as introducing us to some "interesting" fashions.
To celebrate Bros' great contribution to music, Pupiline bring you "The Retro Files", a weekly look at a past which we feel should never be forgotten....
The Bros legend began at Camberley Comprehensive School in Surrey, England when Matt met Craig in the school lunch line. Matt, short of money, asked Craig if he'd lend him 50p. Craig (being a generous guy) agreed, and they soon started chatting about music….
" Mum told us we were born entertainers. I'd beat Matt with the bottle and he'd yell out. It was obvious who would be the singer and who the drummer" - Luke Goss.
Following Craig's generosity, the two boys became great friends and together with Matt's brother Luke, they formed a band; playing gigs at local workers clubs where they were booed off the stage by indifferent locals.
Despite the lukewarm local reception, it wasn't long until record company people began taking notice. The boys eventually signed with Massive Management (who at the time also looked after the Pet Shop Boys) and a record deal with CBS soon followed.
Their debut single, "I Owe You Nothing" was released in August 1987, and despite clearly being a classic pop-anthem, didn't really do much in terms of sales. The boys were gutted….
But things took a turn after they released the second single "When Will I Be Famous" Demand for this single went mental, and it reached No.2 in the hit parade mate - their following release "Drop The Boy" did the same - it was the shape of things to come for the phenomenon that was: Bros.
" I can't drum at all and I have a voice like a drain, so with feet as big as mine the only available position in the band was exotic dancer.... so I opted to play bass" - Craig Logan.
The release of their debut album "Push" and a worldwide tour quickly made Matt, Luke and Craig into household names - a bit like Marmite, you either loved 'em or hated 'em!
The rise of Bros also gave rise to a new breed of fan; identified as "Brosettes". Easily identified by their official Brosette clothes: comfortable torn jeans, belt buckles with big emblems such as Matt's James Dean badge, leather jacket - adorned with any cool badges (as with jeans, the older or worn it looked the better) and "Top Gun" style sunglasses. Doc Marten's with a weaved imported bottle top in the laces provided the cherry for what was already a very fashionable and stylish cake.
The cake soon began to turn mouldy however, with Matt and Luke becoming megalomaniacs, spending all their money as quickly as they had earned it. A big fall out with their manager didn't help things either, and after famously sacking Matt from the band and disappointing sales of their second album "The Time" - the Bros flame quickly burned out.
So, in tribute to Bros and their musical/fashion legacy, I'll leave you with some wise words, taken from their hit single "I Owe You Nothing". See you next time around for another instalment of: "The Retro Files"…..
I'll watch you crumble
Like a very old wall (ooh)
I'll see you stranded (yeah)
You took me for a fool (ooh)
I'll have my revenge (ooh, ooh yeah)
'Cos I owe you nothing
Nothing at all
(After Bros, Matt pursued a career in stage musicals, Craig went on to marry Mel from Mel and Kim fame, and Luke….erm….did something else.)
- Eddy Vista