Preparing For Exam Stress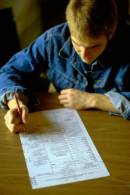 Its a fact, that every year at school, out come the old desks and chairs and we get lumped with exams and tests. They aren't easy and they cause tonnes of stress, 'cos so much of our future seems to depend on how well we do in them!
Whilst exams are important to show our abilities, they aren't the only bit that matters, however we do need to do our best and that's what this feature is about.

Exams aren't gonna go away, and its best to face up to them and just prepare properly. Learning the right exam techniques will help get you through this tricky time with minimum stress.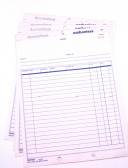 Sadly, many of us don't bother with revision (even I haven't revised for some important exams) but it really is the key to making sure you do your best. Even if you don't pass all your exams; with the right amount of quality revision and the right exam techniques you can give it your best shot, and can come away feeling well chuffed!!
The points listed below will give you an idea about how to prepare properly - So hopefully you'll avoid turning over the paper - and then not know how to answer a single question!!!
Read these tips, follow them and SUCCEED!!

How to Prepare:
Speak to your teachers, they are the best source of info on how to revise, and can give you advice to what your weaknesses and strengths are.


ALWAYS FOCUS ON your WEAKNESSES - spend more time on the areas you are not good at.


Sort out a revision timetable early, at least 6 weeks before the exams start - download a revision timetable here


Get a set of revision guides - these are the best out there


Revise in a quiet, calm place e.g your own room


Take frequent breaks - do 20mins revision, relax for 20 mins etc.


Use index cards to make notes - they are easy to revise from, and can be used for quick revison before an exam!


Revise in short concentrated bursts, you remember more that way

In the Exam:
Read ALL the questions first


Spend more time on the questions that have the most marks, its better to lose
marks on 1-mark questions than 10-mark ones!


Plan your time!, and keep an eye on the clock


Remember F.C.C. - focus, calm and CONCENTRATE!!


BE CALM!


Read through your answers carefully before the end of the exam time

How NOT to Prepare:
DO NOT LEAVE REVISION TO THE NIGHT BEFORE, revision is really important, and must be done properly


Don't revise in 5 hour chunks, you will remember NOTHING!!


Do not revise in front of the TV/radio, try to schedule your revision before and after EastEnders/soap of choice!!

Helpful Links:

4Learning.co.uk - Channel 4's All Things Educational
http://www.4learning.co.uk/

Britannica.com - For Revision Guides
http://www.britannica.com/

Dr.Math - Q&A on Maths
http://mathforum.com/dr.math
ExamAid.co.uk - Exam Help Website
http://www.examaid.co.uk/

Friendly-Ear - online enhancement
http://www.friendly-ear.com

Freeserve.com/Education/ExamRevision - Aid with Revision
http://www.freeserve.com/education/examrevision/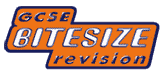 GCSE Bytesize - BBC's guide to revision
http://www.bbc.co.uk/education/gcsebitesize/
KevinsPlayroom.co.uk - Links to Help with Schoolwork
http://www.kevinsplayroom.co.uk/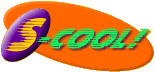 S-Cool.co.uk - Site for School Students
http://www.s-cool.co.uk/
- The Pupiline Team