Talking to People Involved in Politics... Jane Mabbutt, General Member of the Lib Dem Youth and Students (LDYS) Executive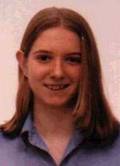 We posed a series of questions to all the parties with candidates standing in the 2001 General Election. Here's what Jane Mabbutt, General Member of the Lib Dem Youth and Students (LDYS) Executive had to say.
Do you think Liberalism has as much appeal to today's youth as it did when your dad or mum were our age?
"Yes, If not more so. This can be illustrated by looking at the increasing membership of the Liberal Democrat Youth and Students (www.ldys.org.uk) We are an active body, made up of around 5000 members under the age of 30, and also of older students. I feel that young people are increasingly beginning to stand up and make sure that their voice is heard on issues such as tuition fees, drug policy, the minimum wage and votes for 16 year olds."
Why did you join Young Lib Dem's

"I joined the Liberal Democrats and therefore automatically LDYS as well at the age of 12. Growing up under a Conservative Government I had seen what a mess they were making and how dissatisfying their policies were. The Liberal Democrats I discovered have a lot more to offer. After hearing Paddy Ashdown talk at a conference I knew I had to join. The Liberal Democrats stand for what I believe in, a Liberal and Democratic Britain that would have FREE Education, be GREEN as a result of excellent environmental policies and be FAIR where no-one would be enslaved by poverty, ignorance and conformity."
Would you recommend going to jail for your beliefs?

"Being someone who is happier having friends and family around me I wouldn't want to go to jail and would therefore be a hypocrite recommending it to other people! In an ideal world, no-one should be persecuted for their beliefs and therefore shouldn't end up in prison but if the cause is very strong, such as a human rights issue and ending up in jail was going to benefit other people in the long-run then it would be worthwhile."
Do you think the blandness amongst the political parties has caused apathy amongst our generation towards politics and politicians?
"No, the Liberal Democrat's stand out on free education, on green issues, on Europe and on social justice. We involve and value young people and offer the best policies for them."
Do you think the Welsh Assembly has really achieved much?
"The Welsh Assembly may to many people look a little bit ineffective. However since the Lib Dems have got involved -there has been the promise of free university tuition, plus free travel for pensioners. Unfortunately however the Welsh Assemblies hands are tied by Westminster. For the Welsh Assembly to be really effective Westminster must give a little more, and trust a little more. Without any money to spend on its own initiatives, its no wonder the Assembly may be seen to have achieved little."
Why should young people get involved in politics?
"Today young people are the future adult generations of this country, some of them will be governing it in the future. Young people should get involved now so that they can begin to sort out and repair what the Previous Conservative and Labour Governments have done. Despite many young peoples views on politics it can be great fun! I have met many people, and made many friends in the Liberal Democrats, it is fulfilling to be around other people with the same beliefs, and to know that together we can achieve things for the better of the country."
What has been your greatest political achievement to date?
"Last September I spoke at the Liberal Democrat's federal conference on education. I highlighted bad standards in schools where internet and computer resources are insufficient and out of date textbooks are being used. I also explained why students of my age are apathetic about embarking upon a career of teaching. I would like to think that through the press coverage I received that I sent the message to the Labour Government that they really did need to invest more into education. Another achievement that I a proud of is something achieved not just by myself but also by other people who have spread the word about
www.scraptuitionfees.com
Over 10,000 people have signed this Liberal Democrats online petition to scrap Tuition fees in England and Wales."
What do you enjoy/hate most about politics?
"The enjoyment comes from being around other people who share my beliefs and also by knowing that the activities/work that we do can lead to a more Liberal and Democratic Britain. The one thing I dislike about politics is probably the policies and actions of other parties, for example Labour's introduction of tuition fees."
What can we do to get older politicians really listen to young
people?

"We have to show politicians that we are the future of this country and that we care. This can be achieved by standing up for what we believe in, be it by taking part in demonstrations to show that you want Tuition fees scrapped for example or by signing petitions on issues such as votes for 16 years olds or an equal minimum wage. The Liberal Democrats listen to and value young people, there are many young Liberal Democrats standing for election to Parliament. If you have a vote on May 7th, please use it, if not you can still use your voice to stand up for what you believe in so please do!"
Read:
The above applies to the political process in the United Kingdom and follows the laws of the UK.
- The Pupiline Team